If you're looking for a cake and candy store in Dalton, you won't find one that's more customer-focused and all-encompassing than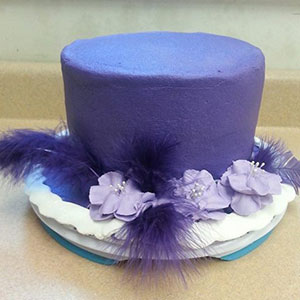 Irene's Cake & Candy Supply. Our expert staff members have been in the business for years and are truly committed to making every cake and cookie a work of art that tastes great. We offer an assortment of bakery goods including but not limited to wedding cakes, birthday cakes, cupcakes, fresh baked cookies and more. We offer cake supplies because we want our customers to feel confident that they can always find just the thing they need at our cake and candy store. Take a look at some of the top customer rated items we have available for sale at our cake and candy shop:
Cake: At Irene's Cake & Candy Supply, cakes are our specialty. Whether you're looking for small birthday cakes or large wedding cakes in Dalton, GA, we're ready and eager to take on the job. Our professional bakers are dedicated to the art and science of cake baking, and we're always happy to create a beautiful, delicious cake to suit any event. We even deliver to customers within the immediate area, which makes us a convenient choice for your wedding event.
Candy: Not only are we cake experts, we offer a huge assortment of candy and other bakery goods as well at our cake and candy store. Whether cookies are your favorite or you have a sweet tooth for chocolate-covered strawberries or other chocolate dipped fruit, we have something for everyone. We even offer cake decorating classes in which we teach our customers how to bake simple snacks and bakery goods like fresh baked cookies using our professional cake and candy store equipment.
Accessories: We also offer a large number of accessories that help enhance the cookies, candy and cake that we make. We can provide any of a number of stylish and fun accessories including cake toppers, punch fountain rentals, balloons, cake stand rentals, candy molds and much more. Just tell us what your needs are and we'll do everything in our power to accommodate them.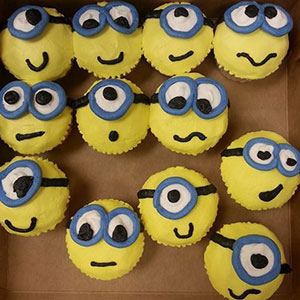 Whether you have a special event on the horizon or you just want to stop in for a delicious snack,you can trust Irene's Cake & Candy Supply to satisfy. We're proud to serve the needs of Dalton residents, and we're more than happy to accommodate your need for a beautiful cake or yummy candy. Call us today at 706-279-3512 to speak with one of our professionals about what we can do to help you.